South Africa-based and Cameroon-born singer and activist, Wax Dey (formerly known as Wax) has put on a new cap as presenter on Good Morning Africa, the daily breakfast show on DSTV's Africa Magic. He now presents lifestyle and entertainment segments on the show's Weekender, which broadcasts throughout Africa every Friday through Sunday.
Singer Wax Dey, Ladybrille Man of the Month May 2010, New Host Good Morning Africa!
Follow me...
Cameroon-born, South Africa based world-soul singer Wax has a new single, a soccer song for the ladies - and was recently voted US Ladybrille's 'Man of the Month'.


Born Nde Ndifonka in Bamenda, Cameroon in 1981, Wax has been hailed as a worthy heir to that country's music royalty, like Richard Bona and Sally Nyolo. He moved to South Africa to study law at Wits University after becoming renowned as a songwriter. performer and concert organiser during his time at Cameroon's Sacred Heart College and the University of Buea. After purchasing a second-hand guitar and singing to pay for his studies, room and board, he was spotted by a booking agent and introduced to producer Neill Solomon (The Passengers, "The Angel, the Bicycle and the Chinaman's Finger") who recorded "African Lady" with Wax and Zulu firebrand Shaluza Max. Wax was invited to play Durban's "Awesome Africa" festival where he met the late Gito Baloi (Tananas), who arranged to record with the young Cameroonian immigrant.

Despite Baloi's murder, Wax continued with the album, and released "Ali Gets His Arms" (Olimit), featuring Nigeria's Kora-winning star Kunle and Joyous Celebration gospel singer, Zolile, amongst others. It was after this album that African music impresario Richard Nwamba (of SAFM's "African Connection") lauded Wax as Cameroon's "next big thing". After relocating briefly to Cape Town, he recorded "African Soul" (Sheer), featuring Congolese, Cameroonian, Cuban and South African musicians before returning to Johannesburg to record his latest release, "African Dream" (released on his own record label, LolHipHop).

"That first album was independent, and wasn't even commercially released," says Wax, reflecting back. "A friend of mine sent it to Richard Nwamba - I didn't even know about that - and then I heard the song being played on 'African Connection'. The interest after that, and the response, was a very new experience for me. It told me that I was on the right track and I needed to keep doing music. I was 23 years old, living on my own in a new city, Johannesburg, and to get that kind of salute... Springing from it all, I met a lot of awesome people, and some serious South African heads who have been quite influential in telling me that I can do this."

The conversation takes a sombre turn: "One of those people I met was Gito Baloi, at the festival in Durban. He was very impressed and said he wanted to record with me. We set that up and, a week before that, he was murdered. He was a wonderful human being and it is a tragedy that we have lost him." He speaks of the inspiration and encouragement provided by the late bassist, himself a musician who moved from elsewhere in Africa - Mozambique - and relocated to South Africa.

On to more pleasant matters, and the Ladybrille magazine "Man of the Month" award. "It was a bit of a surprise," confesses Wax. "They sent me an email telling me that I would be on the cover, and was their 'Man of the Month'. Although I do have a fan-base there, and do travel there regularly, it was truly a pleasant surprise, considering that it is a magazine based in the USA."

Asked why he thinks he received the accolade, Wax ventures that it is based on two primary elements. "It is about the music, yes, and my music is very social - like I am very vocal about human trafficking. But it's not just about the messaging, it's about the mixture of the music and the causes - I don't just say things about it, I do things about it.

Wax has a long record of working for charitable causes and is a spokesperson for the International Organisation for Migration, which works to combat human trafficking and xenophobia. In 2009, he performed in the USA for GEMS (Girls Education and Mentoring Services) and Global Majority's "Peace Through Dialogue" tour. He is an ambassador for the ONE Movement - an international anti-racism and anti-xenophobia initiative championed by the United Nations. This profile has seen him appointed as a brand ambassador for the City of Joburg's new international tourism campaign.

Music-wise, Wax recently released "Do It Like An African", a 2010 Soccer World Cup tune, and the first single off "African Dream", "Miss Real, Mr Regular", which won the MIO Gauteng Song Competition. "The songs on 'African Dream' have lyrics that are influenced by these serious and international issues and I tried to make it very aspirational - my way of saying that if you have got dreams as an African you need to stop out of your comfort zone and make them happen."

"Someone needs to play the role of singing about these things," he says, then grins and adds, "But people don't just like the heavy stuff. I've got light songs and love songs that can get the commercial airplay - it's about a balance between real issues and light songs." He laughs and relates a tale about creating the video for "Miss Real, Mr Regular". "There were these ladies dancing and grooving and all that stuff, and someone who has followed my career for a long time, a person from Swaziland, they said to me, 'What? That is not the Wax that i know'... But they understood that it's part of the music - and they liked the song."

"Do It Like An African", which is dubbed as a soccer song "for the ladies" extols the virtues of Africa and celebrates the Soccer World Cup as an uniquely African event. "It explores the music and cultures of all the African countries that are going to participate in the World Cup, and calls on women from all over the world to seize the opportunity," says Wax, and grins as he adds, "They should educate themselves on Africa, its music, its culture - and its men!"

Talking soccer songs, Wax is perfectly placed to comment on "Waka Waka", the official FIFA theme song for the 2010 Soccer World Cup. "Waka Waka" sees pop superstar Shakira singing a re-tooled version of one of her Spanish and English hits, interspersed with the "waka waka" chorus of the title - and contributions by Cape Town's own chart-toppers, Freshlyground. The "waka waka" chorus lyrics of the song have their origins in "Zamina Zangalewa", a mid-'80s hit by Cameroonian makossa group Golden Sounds, later popularised by West African DJs in Shakira's native Cartagena.

What does Cameroonian-born Wax think of the track. He smiles and says simply that he enjoys it, and that he has some musical soccer plans of his own. "Watch this space," he says, "I will tell you all about it as soon as it is ready." Africa waits with interest...

--
"African Dream" is available in discerning music shops. Ladybrille Magazine is available from LadybrilleMag.com. Find out more on WaxExperience.com. On 25 May he co-headlines the official South African "Africa Day" celebrations, which will be screened live on SABC 1, along with a live show on SABC2 on 29 May alongside six other African artists.

This column originally appeared in the Cape Argus 'Tonight; section on 22 - 23 May 2010. Find out more on Tonight.co.za


If Nde Ndifonka (aka Wax) could go back in time and do things differently, he says he wish he could have "grown up faster".
This from the singer and music producer who finished school at age 16, and now, at the young age of 28, can proudly call himself the owner of Lolhiphop Records...
WAX – AFRICAN DREAM (LOLHIPHOP) - Cameroonian singer Nde Ndifonka (aka Wax) presents a semi-autobiographical album in African Dreams, delivering songs about love (Miss Real, Mr Regular), ambition (African Dream) and even war (Faraway), a subject related to Wax's position as spokesperson for the International Organisation for Migration and brand ambassador for the ONE Movement, an anti-racism/xenophobia initiative. The soul singer has an emotive style, delivering deeply loaded lyrics that speak straight to the heart. The overall result is a beautifully melodic album that navigates the ear through different moods. The title track is particularly moving, and recounts the tale of a man arriving in Joburg without a cent, but with a voice to be heard.
With Youth month already upon us and Youth Day only a week away, issues concerning the Human Rights and dignity of the youth will come into sharp focus. Sowetan Online spoke to a young musician, producer, and activist, Wax, about the issues that are closest to his heart - Music and Human Rights...
"African Soul" defines my African Personality
Review of teh album, 'Peggy' by Peggy, produced by Wax.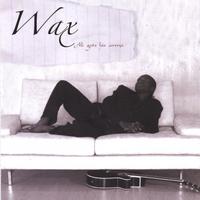 Local producer and soul singer, Wax jets off to the US to perform for US charity GEMS, a campaign against youth commercial sexual exploitation, in New York on June 4, among other shows. This will be part of a US tour to promote his sophomore album, African Dream, due for release in South Africa in July 2009. Recently released, 'Miss real, Mr Regular', the first single from the album is already making the rounds on several playlists including on major stations such as METRO FM, and is definitely one of the songs to watch out for in 2009. The Cameroonian-born artist has a long record working for charity – he is popularly known by real name, Nde Ndifonka, as humanitarian activist and spokesperson for the International Organization for Migration, working against ills such as human trafficking and xenophobia. Wax is the face of a new international tourism campaign launched by the City of Joburg to showcase the opportunities that lie in Johannesbug. On May 25 Wax will also perform live on SABC 1 programme SHIFT to commemorate Africa day with the nation. He will talk about his experience as an African immigrant, singer, writer, music producer for local artists, and humanitarian activist. He is also due to perform on June 20 at Alliance Française in Pretoria as part for the French Music Week.
Yes, the country that gave birth to Richard Bona, Wes Madiko, and Sally Nyolo, has done it again. It has produced yet another musical gem in Wax.
African Dream: Wax...